Misting fan comes in the form of pedestal fan, it has 3 speeds control and able to oscillate from side to side to distribute the micro mist or airflow around the large area. Can be stable or locked in position for continuous misting. It can connect easily to a garden hose or by manually putting the water in the reservoir for continuous misting. The misting fan outdoor is a top misting fan with primary mode of misting sitting on top of bucket full of water. It has a pump which allow the water to push up and distribute into the nozzles.
Great for those who are looking for an alternative fan or something that can gives a fresh natural air. Recommended to use in outside like warehouse, balcony, special events such as garden wedding, live stocks sports event, and green houses.
Features:
Oscillation when the head of fan unit moves from side to side to create the direction of airflow and better circulation
Hose connection comes with standard sized hose connection for be able to plug directly into cooler
Reservoir comes with bucket or tank which filled with water to use for misting
Variable speeds comes with 2-3 fan speeds, however some misting fan comes with variable speed setting which you can choose exactly you want
Variable mist settings allows you to choose exactly the amount of mist from the fan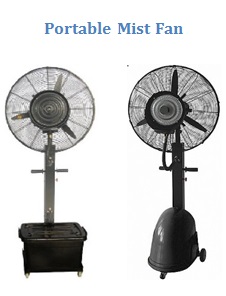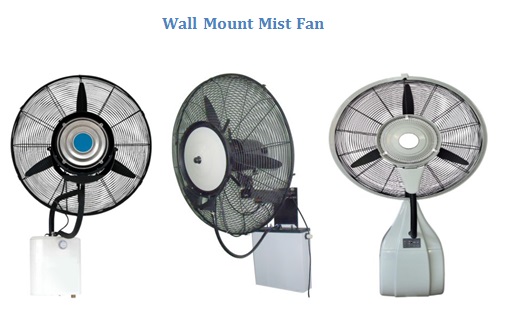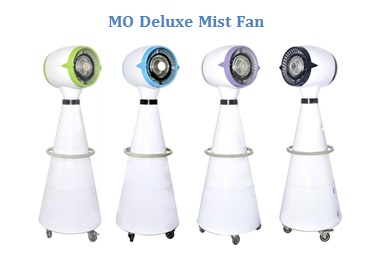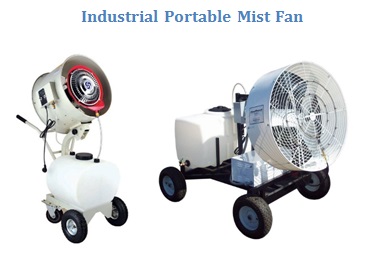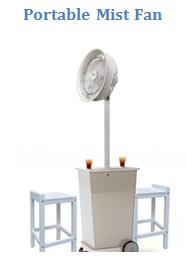 Also available for Rental in Daily basis, weeks, months and for long term. Dial our contact numbers or email us now and get some further discounts. We have an expert team member that will help you to solve your issues.