Outdoor Ac provides temporarily, supplemental cooling, heating and de-humidification equipment. We carry a wide variety of rental in the UAE. Our AC are designed to be able to work in diverse surroundings and industries. Units are very easy to install and use, it is simply plugged and start functioning, with environmentally friendly and energy savings to manage the costs and be Eco friendly.
Our outdoor AC Dubai units are available in quick and reliable delivery. Our team members will support you 24/7 with comprehensive back up solutions available whenever you need to feel you comfortable and stress free.
Available Rental in: Daily basis, Weeks, Months and Seasonal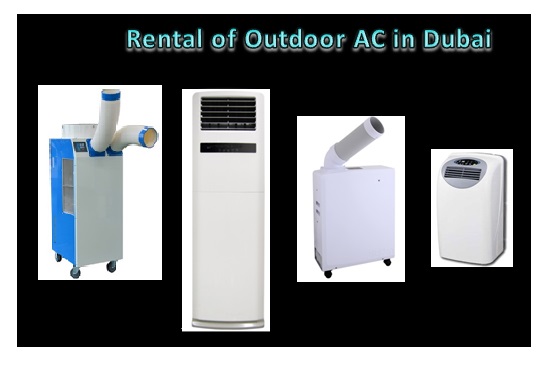 Our service
Our expert people have a knowledge and experience in air conditioner rental just to understand what you are really needs. Provides you the a quick solution in terms of hot weather that our outdoor ac are portable for rental cooling units. Our experts team are ready to answer all your inquiries, pick up your phone and dial now. We provide free site visit to ensure that we deliver the right units which is ideal for your areas and application.