Our patio heaters are used by any special event, caterers, resorts, hotels, restaurants, private and residential parties. It is great for keeping your visitors warm, comfortable and relax under the cold weather. It is a high quality colored that will added to your surroundings. Safe for anyone even it will fall down because it has a safety sensor.
Using and outdoor propane heater in home will cause a danger or poisonous as the gas will increase the amount. There is a device marked as an indoor propane heater that can be used in indoors only if you will read the instructions of manufacturers properly
"Is a propane heater can use for indoors? "
The answer is NO, because propane heater indoors as its dangerous however there is some heater are safe to use indoors. And we have electric heaters that are safe to use.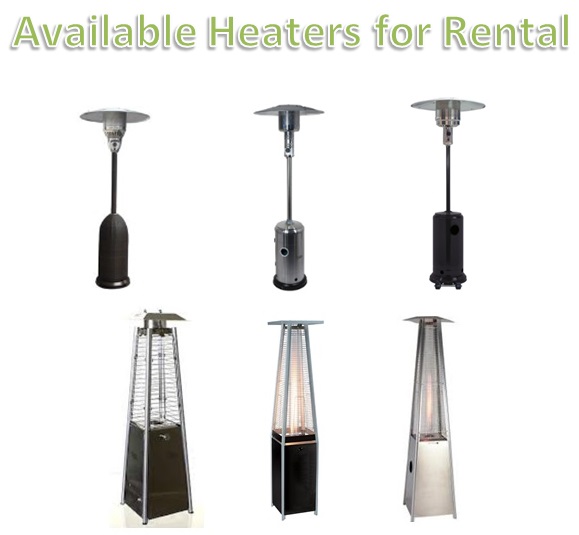 We rent outdoor patio gas heater at the lowest and affordable price. Ideal for party, events to keep your guests warm during events, wedding in garden, desert, beaches during winter days. Our sales person will help you to decide which model you preferred at your upcoming events. Drop us an inquiry to our email or call us now for further discounts.
Available Rental in Daily basis, weeks, months and long term season.